My page on Divination explains, to an extent, the intuitive mechanics behind many types of readings. I offer years of experience, plus a mystical insight that many people appreciate. I am here and now, with an eye to the sky. 😉
The Tarot cards developed during the early Renaissance as a symbolic pictorial language and tool of divination. Some consider it to be the essence of dreams or Carl Jung's Archetypes captured in pictures and characters. 
Everything has meaning in the cards: the numbers, people, suits, images, colors, etc.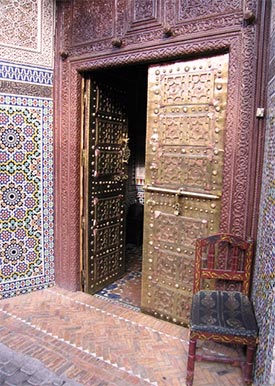 A Tarot reading is like a "metaphysical snapshot" illuminating your present psychological and emotional state, key people in your life, main issues to work on and where you are likely to go based on your present attitudes and plans. I can also "read" photographs during this session.The cards are a stepping stone into the psychic, for the reader as well as the readee. A typical consultation takes from one to two hours.
A sample "read." The Tarot of the Financial Crisis – 2008- 09. Although this was some years ago, the story, the scam, continues today. Pluto had just entered the sign of Capricorn, thesign of big businesses and government. > What were in the cards?
This ancient art has been up-dated and synthesized with modern psychological insights as well as philosophical perspectives. An astrological chart is calculated by using the exact date, time and place of birth. One's abilities, talents, vocational inclinations, health issues, and relationship propensities can be ascertained with a verified chart or horoscope. A natal (or birth) interpretation will describe the early environment or the psychodynamics of one's family and how this has affected your temperament and relationships. Various specific studies can be made depending on one's needs (see below). An initial chart interpretation, however, encompasses all of these areas plus probable trends for the future. An initial session will require about two hours. Recorded.
* Career Focus: Business Charts
Astrology can point out propensities, interests, niches, and latent talents in individuals… with the added components of timing, trends, and locations! When will certain opportunities arise? When do I start my business? Where might I prosper? And then there are the other dimensions of… a make-do job versus a satisfying career; and what about a business venture versus a life mission! Over the years I have counseled hundreds of people seeking professional guidance.
* Synastry: Celestial Compatibility
What are the strong and weak points in your relationship? What are you to learn in this intimate interaction? Which issues may cause problems – and what to do about them? How to cultivate joy and happiness with this unique person?! I compare two or more birth charts and also use the Davison method of calculation (not a composite chart) to ascertain these varied and marvelous components to loving relationships. I combine these astrological insights with many techniques and perspectives gained from self-improvement and relationship seminars under my zodiac belt.
Many clients are curious about trends, changes and future possibilities. For them I suggest either a six month or one year up-date to view the next phase of activity. Utilizing transits, progressions, returns and other astrological techniques, predictions and potentials can be forecast. A cosmic whether report!
From Astro-Cartography charts to local space to specific descriptions of how certain geographic locales effect your life, I can print up maps for anywhere in the world. Astrology not only deals with the when but the where of things, people and places. Understand where it is your luck might change, your love may be found, your business flourish; also from where in the world important people, products and ideas may come from. If you are considering a move, travel, international study or significant liaisons far away, you will benefit from this service. I have also developed my own type of astrological feng-shui. Powerful.
These metaphysical sessions will be recorded for you digitally and sent to you online.
Spiritual/Metaphysical Counseling
I am an experienced hypnotherapist, an ordained minister and a college instructor (philosophy and humanities). I have made a special study of comparative religions, mysticism, and altered states of awareness. The therapy sessions can and may use all of these metaphysical tools. During sessions we might use astrology, Tarot, dream analysis, cause & effect dynamics in family and past lives, etc. Hypnosis, especially, is a profound tool for positive change. A series of meetings can be scheduled to work through a multitude of issues and concerns.
In short, astrology focuses upon the big picture, Tarot upon the immediate, and hypnotic spiritual journeys (see hypnotic offerings) upon the grand past. Along the way we will come across karma, relationships, money, career and meaning in our sessions.
Let me know what you would like.
Blessings
Stephen
We are stardust, we are golden, … and we've got to get ourselves back to the Garden.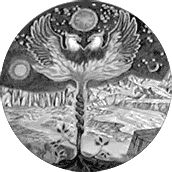 Stephen Russell Poplin,
M.A., CHT
Meine Webseiten auf Deutsch