Holistic Hypnosis & Trance-Personal Journeys!
It is time… to free the mind…to blow out the cobwebs
and to remember…
who you really are.
Take a deep breath,  relax, take your time…   and check this out …   It works… under the surface.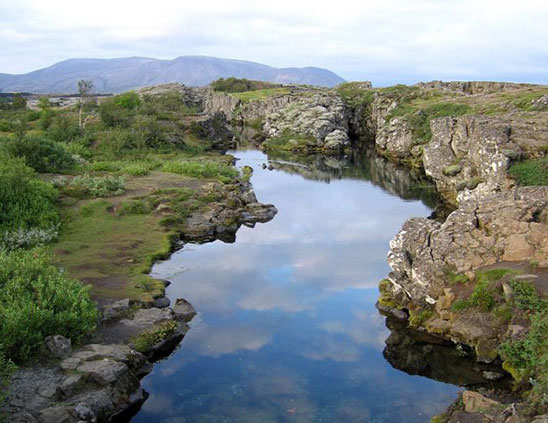 Welcome to the Awesome world of Holistic Hypnosis!
Allow me tell you a little about hypnosis and how I got interested in it.
Several lifetimes ago…I'm still talking about this present incarnation, by the way!…I was serving in the Army Medical Corps as an operating room technician — assisting in all sorts of surgery. One day a young doctor scheduled an operation utilizing hypnosis as anesthesia. I was curious but skeptical. Well, not only did the awake and talking patient feel no discomfort or pain, but when the doctor ordered her to stop the bleeding, to my amazement, the bleeding slowed to a tiny trickle!
Although later on "the spiritual path" led me away from allopathic or mainstream medicine, that memory stayed with me. Although the mechanics of hypnosis can be taught in a week or two, the deeper workings of this mysterious art took me years to master. Indeed, the study will never end. When I got into the holistic health field, my unorthodox use of hypnosis was centered in past life regressions — which I've done since the early 1980s. I then developed a holistic trinity approach (body, mind & spirit) that essentially attuned the client to the wise and inspired higher self, or to one's Spirit Guide, and then I "stepped aside" to allow the greater cosmic forces to do their magic. The Trance-personal Journeys have been very inspiring. My personal studies into hypnotherapy, psychodrama, and the work of Milton Erickson, has helped me to use this powerful tool.
It's been a long and fascinating journey.

My hypnotic specialties are talent enhancement, past life regressions, trance-personal journeys, and Life between Lives Integration sessions; along the way I have been privileged to teach self awareness seminars and insightful programs. I am committed to creating experiential programs that playfully and profoundly move us towards ever greater awareness of our amazing personal capacities and talents.
Additionally, as a hypnotherapist wishing to empower others, I encourage world citizens to take responsibility for enhancing lives, inter-personal relationships, and the myriad life forms upon this lovely planet.
May we grow to be the best that we can be.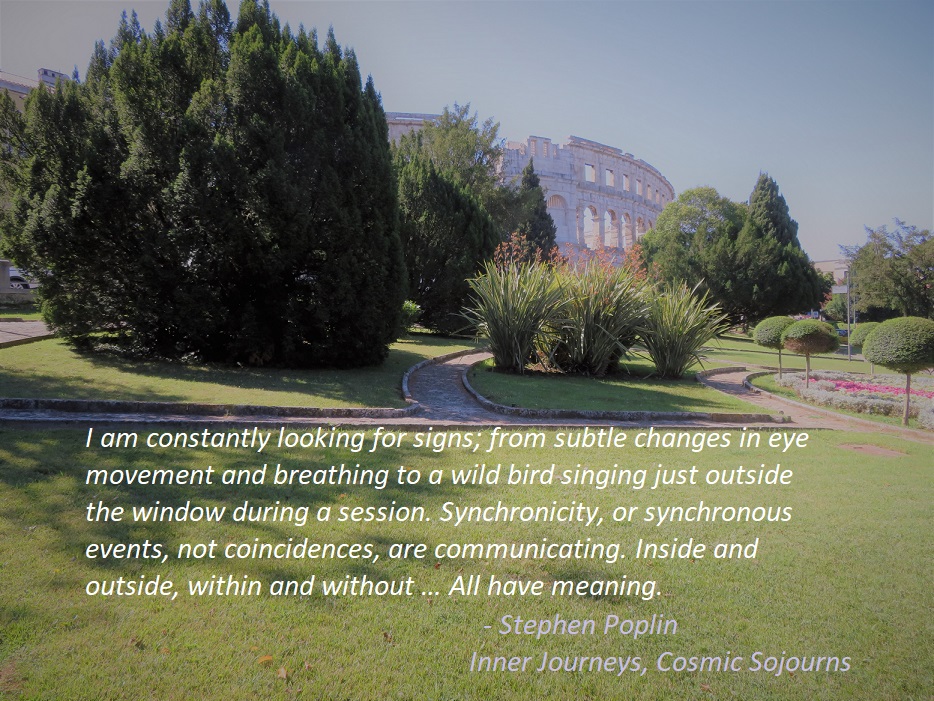 Make your own Conclusions. Make YOUR own conclusions. Make Your Own conclusions!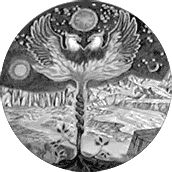 Stephen Russell Poplin,
M.A., CHT
Here on a Mission doin' the best that I can
Meine Webseiten auf Deutsch
Stephen Poplin –
"Inner Journeys, Cosmic Sojourns: Life transforming stories, adventures and messages from a spiritual hypnotherapist's casebook" Volumes 1 & 2
Edgar Cayce & Reincarnation (ARE Press)
Exploring Reincarnation by Hans TenDam
Books by Henry Leo Bulduc
Books by Dr. Barbara Lane
Books by Dr. Brian Weiss
Books by Dr. Michael Newton
Books by Ursula DeMarmels